Late Neoproterozoic and early Cambrian is a key transition geological times which see the huge changes in biological, atmosphere and hydrosphere cycles. The fluid inclusions in halite of evaporites recorded the major seawater composition changes, and gypsum/anhydrite of evaporites recorded the positive abnormal sulfate isotope data during the time. The sulfate δ34S values during the time are largely constrained between +30‰ and +35‰ VCDT (Vienna Ca?on Diablo troilite), with some extreme values reaching +45‰ (The Yudomski Event).
  Dr. MENG Fanwei from Nanjing Institute of Geology and Palaeontology Chinese Academy of Sciences and other scientists from China, USA and Pakistan reported the abnormal sulfate isotope data from early-middle Cambrian evaporites in Tarim, China. However, the δ34S values of the early Ordovician anhydrite in Tarim basin decrease to +26.1‰, and the δ34S values of the early Ordovician anhydrite in Ordos basin range from +27.1‰ to +28.0‰. So these new evidences support the occurrence, and extend the paleogeographic breadth, of the Cambrian Yudomski Event In addition, it is illustrated continuity of such high δ34S from the lower to middle Cambrian.
  The research results are published in Carbonates and Evaporites online.
  Related information of this paper:Fan-wei Meng, Zhi-li Zhang, James D. Schiffbauer, Qin-gong Zhuo, Meng-jun Zhao, Pei Ni, Wen-hang Liu, Naveed Ahsan. The Yudomski Event and subsequent decline: new evidence from δ34S data of lower and middle Cambrian evaporites in the Tarim Basin, western China. Carbonates and Evaporites.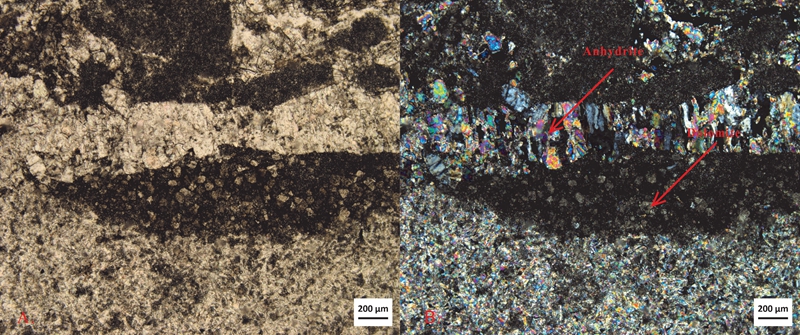 Cambrian anhydrite deposits in Tarim basin under microscope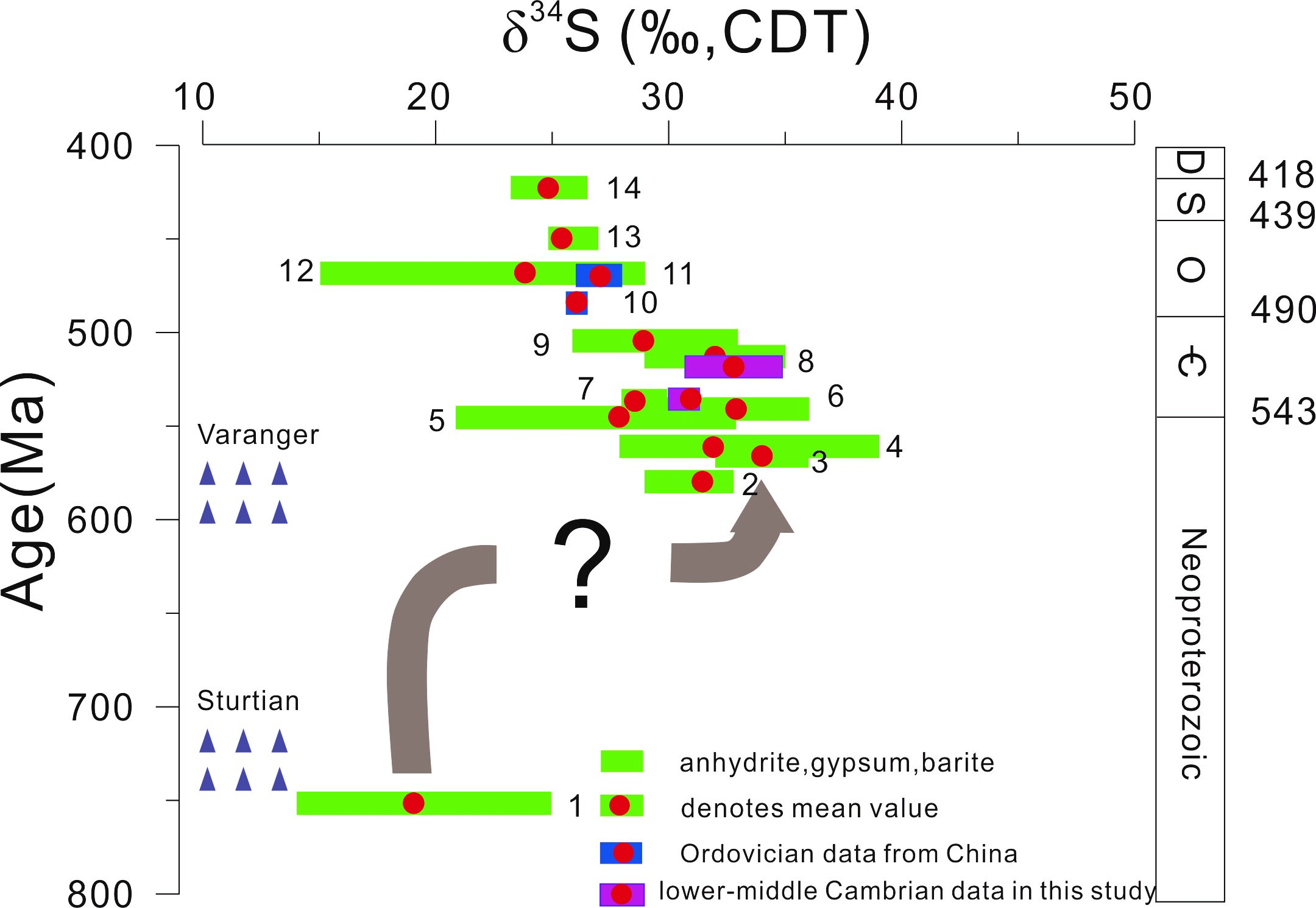 δ34S data from Cambrian anhydrite deposits in Tarim basin and subsequent evolution