The Qinghai-Tibet Plateau which is made up of multiple blocks has a complicated geological history. The different geographical locations of these blocks resulted in different fauna during the geological history because of the presence of pronounced thermal gradients. The Permian faunas and their paleobiogeographic affinities have been proved to be the reliable data to recognize the paleogeographic position for many Tibetan blocks.
The Upper Permian strata of Lhasa Block have been previously considered as continental strata with fossil plants. Consequently, it was believed that the Lhasa Block had been uplifted into land during the Late Permian. The Lopingian marine strata have been reported in Lhasa Block in recent years, which challenges the traditional viewpoint. However, the taxonomy and palaeobiogeography of these marine faunas remain uncertain.
Recently, Prof. ZHANG Yichun, researchers at the Nanjing Institute of Geology and Palaeontology of the Chinese Academy of Sciences, conducted a research on the foraminifers from the topmost part of the Xiala Formation in the Tsochen area, central Lhasa Block.
The fauna mainly consist of Colaniella, Reichelina, Sphaerulina, Neodiscus, Langella and Geinitzina, indicating a Changhsingian age. The most typical feature of this fauna is the absence of Palaeofusulina. More importantly, no Palaeofusulina fauna has been reported in the whole Lhasa Block and such is the case for those Gondwanan blocks. But the Palaeofusulina species has been reported in the west of South Qiangtang Block. It suggests that the South Qiangtang Block would have drifted northward to a low latitude region during the Changhsingian, but the Lhasa Block may still locate at a relatively southern position. This indicates that the Bangong-Nujiang Ocean has a considerable width at that time, which is consistent with the view that the Bangong-Nujiang Ocean opened before the Middle-Late Permian.
On the other hand, the Permian sedimentary sequence and faunas of the Lhasa Block exhibits a great difference to the South Qiangtang Block and Himalaya terrane. Therefore, it is considered that the Lhasa Block was an independent block between the Bangong-Nujiang Ocean and the Neotethys Ocean during the Changhsingian.
This work was financially supported by Strategic Priority Research Program of Chinese Academy of Sciences and the National Natural Science Foundation of China.
Reference: Feng Qiao, Hai-Peng Xu, Yi-Chun Zhang*, 2019. Changhsingian (Late Permian) foraminifers from the topmost part of the Xiala Formation in the Tsochen area, central Lhasa Block, Tibet and their geological implications. Palaeoworld, Doi: 10.1016/j.palwor.2018.10.007.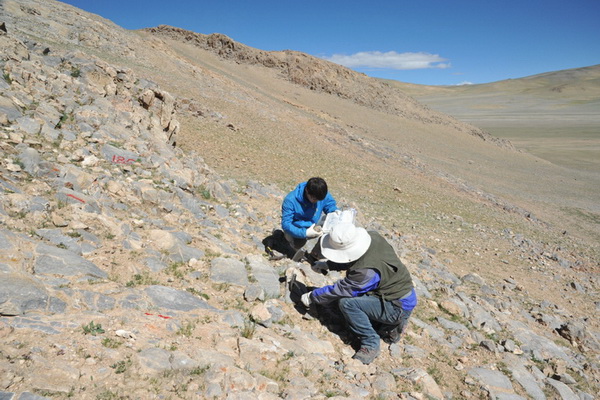 Fieldwork in Tibet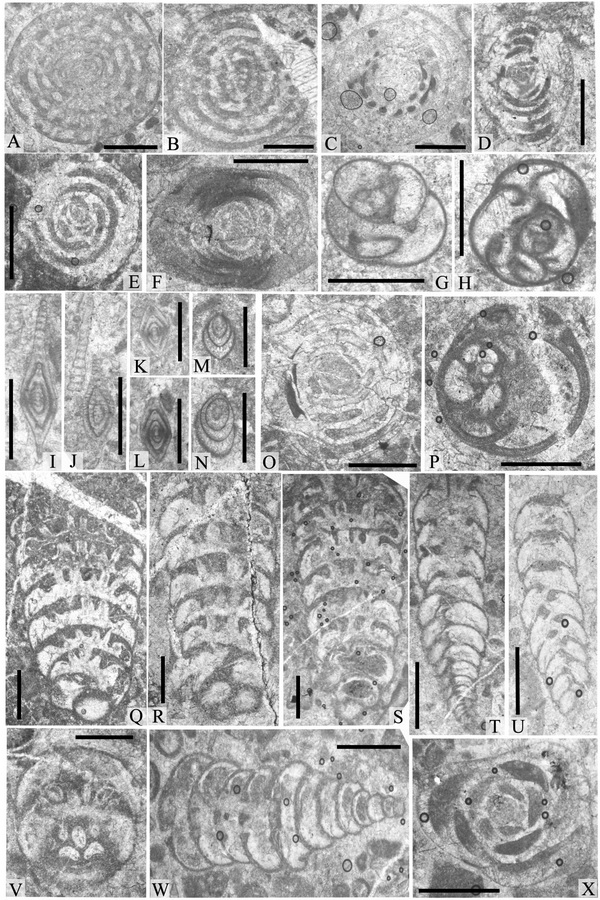 Foraminifers from the topmost part of the Xiala Formation (1)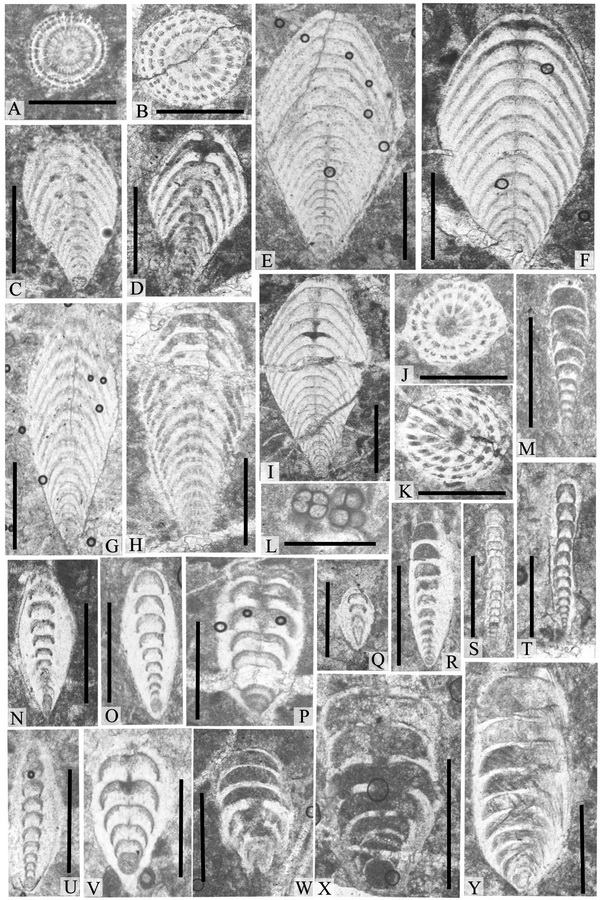 Foraminifers from the topmost part of the Xiala Formation (2)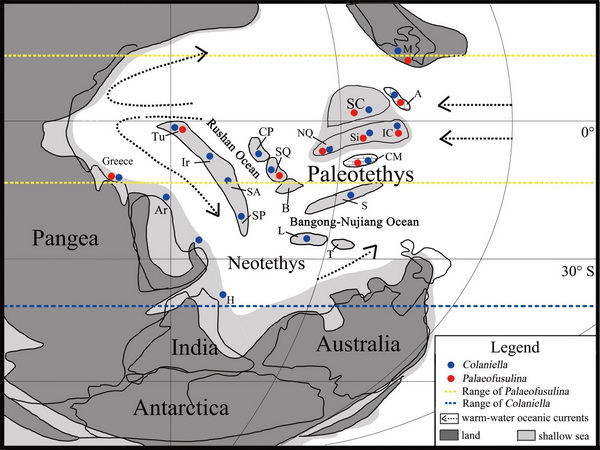 Distribution pattern for the fusulines Palaeofusulina and the forminifera Colaniella during the Changhsingian (Lopingian)