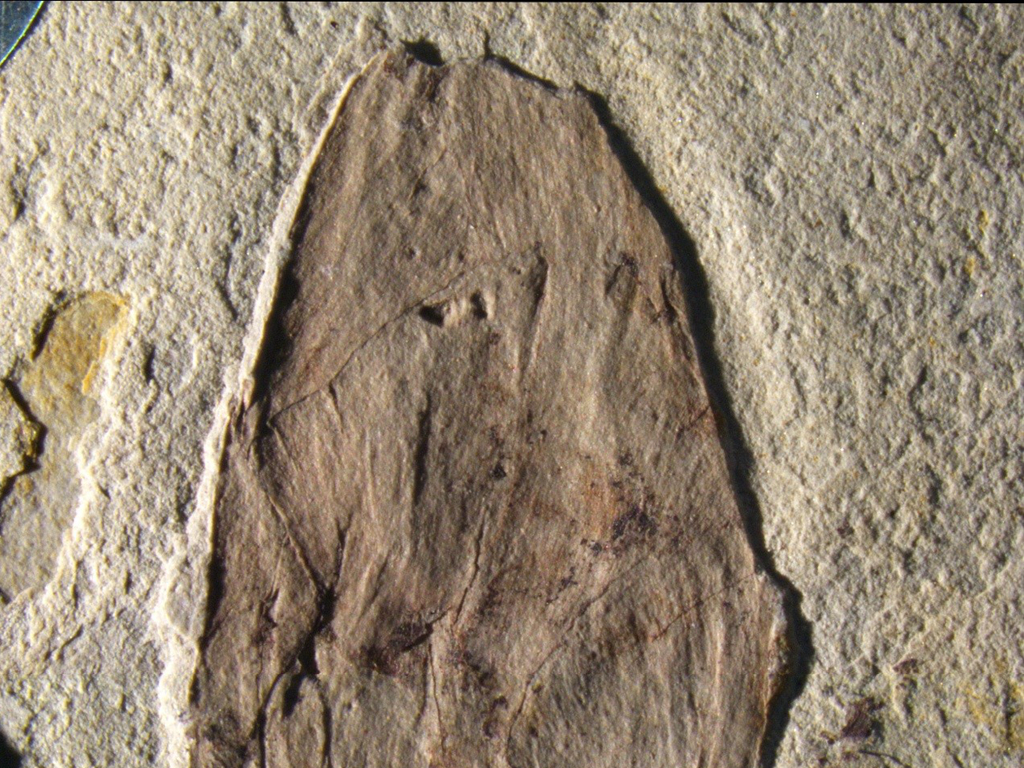 Earliest flower bud fossil from 1.25 million years ago discovered in China
23 ,Nov,2022
Chinese researchers have unveiled the earliest flower bud fossil from the Early Cretaceous (1.25 million years ago), which was found in the Yixian Formation of Lingyuan City, Northeast China's Liaoning Province, according to Nanjing Institute of Geology and Palaeontology on Monday.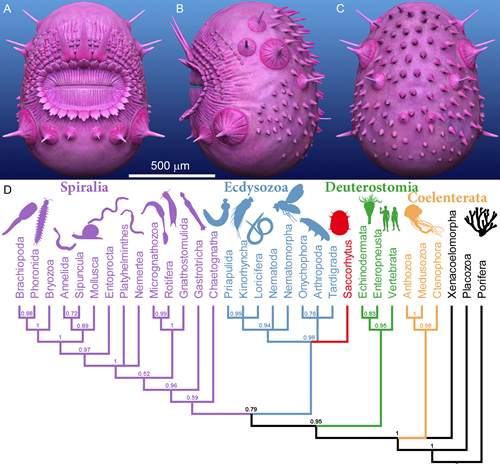 【EurekAlert】New evidence proves saccorhytus is ecdysozoan
18 ,Aug,2022
An international research team led by Dr. ZHANG Huaqiao from the Nanjing Institute of Geology and Palaeontology of the Chinese Academy of Sciences (NIGPAS) has used hundreds of new fossil specimens to clarify the anatomy and evolutionary affinity of Saccorhytus, originally thought to be a deuterostome.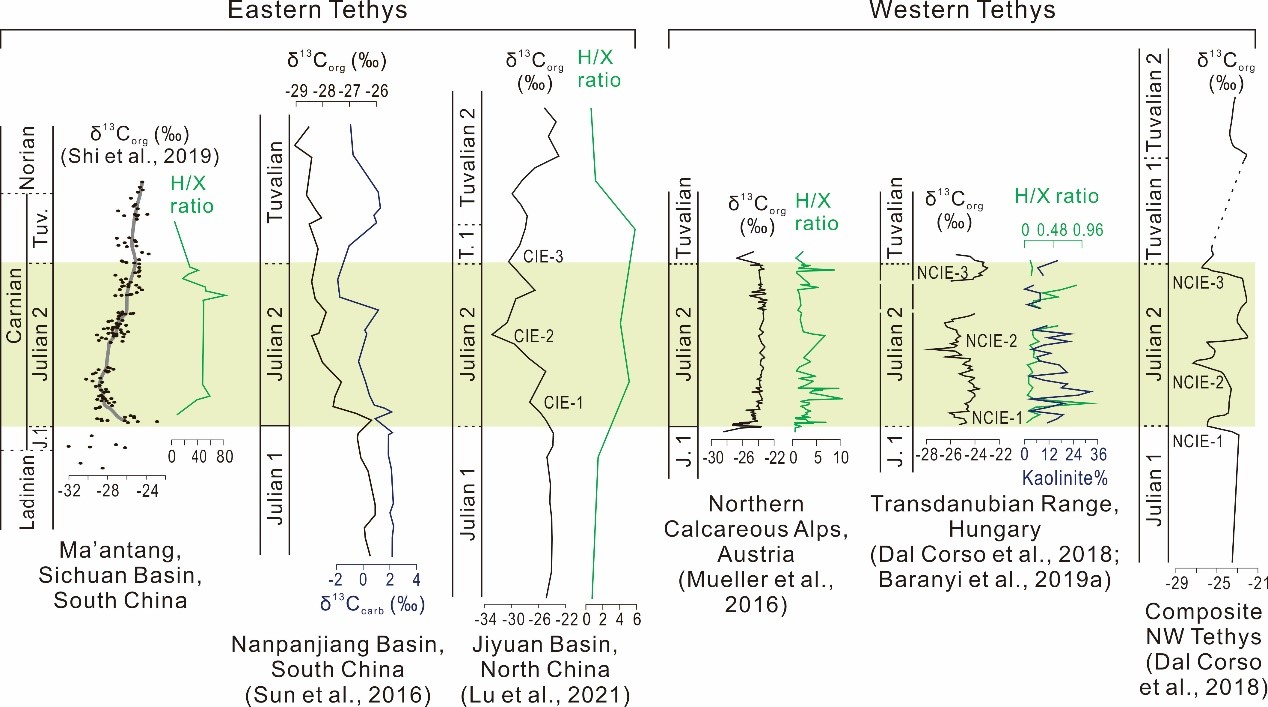 First palynological record of Carnian Pluvial Episode from South China
18 ,Jul,2022
Western Sichuan Basin . Scale bar = 20 μ m . ? Fig . 2 Carnian palynofloral composition revealing paleoclimatic setting in Jiangyou area ? Fig . 3 Correlation of the carbon-isotope records and palaeoclimate proxies between eastern and western Tethys during the mid-Carnian .H/X ratio : hygrophyte/xerophyte ratio . ? Contact : LIU Yun , PropagandistEmail : yunliu @ nigpas . ac . cnNanjing Institute of Geology and Palaeontology , Chinese Academy of SciencesNanjing , Jiangsu 210008 , China.