Megaspore plays an important role in the study of paleovegetation and paleocatlimatic reconstruction and stratigraphy due to its properties of preserving in situ due and clear affinity to the mother plants. However, fossil megaspores have not been fully studied due to their low productivity, which is even later started and poorer developed in China has been compared with international studies. The existing researches are very limited and lack systematic studies, mainly being short material descriptions and reports.
The Tarim Basin is one of the most important petroliferous basins in China. The Mesozoic strata are important hydrocarbon source rocks of the basin. A researcher group headed by Professor LI Jianguo from Nanjing Institute of Geology and Palaeotology, Chinese Academy of Sciences (NIGPAS), has set out a work on the megaspores of the Mesozoic in the basin during the last decade. They studied several hundreds of samples collected from 34 outcrop or underground drilling well sections in the Tarim Basin. A total of 108 species of 27 genera have been identified, redescribed and illustrated. Eight palynological assemblage zones spanning the Early Triassic to Early Cretaceous are recognized based on the distribution of representative taxa and compositional changes in the megaspore assemblages. Stratigraphic and palaeoenvironmental values of selected genera and species are also discussed.
This work has currently been officially published by Science Press China as "Mesozoic Megaspores and Palynomorphs from Tarim Basin, Northwest China" (Palaeontologica Sinica, Volume 202). This is the first Chinese and English language controlled research monograph on fossil macrospores in China. It will strongly promote the study of Mesozoic fossil megaspores, the stratigraphic division and correlation, and petroleum exploration in the Tarim Basin.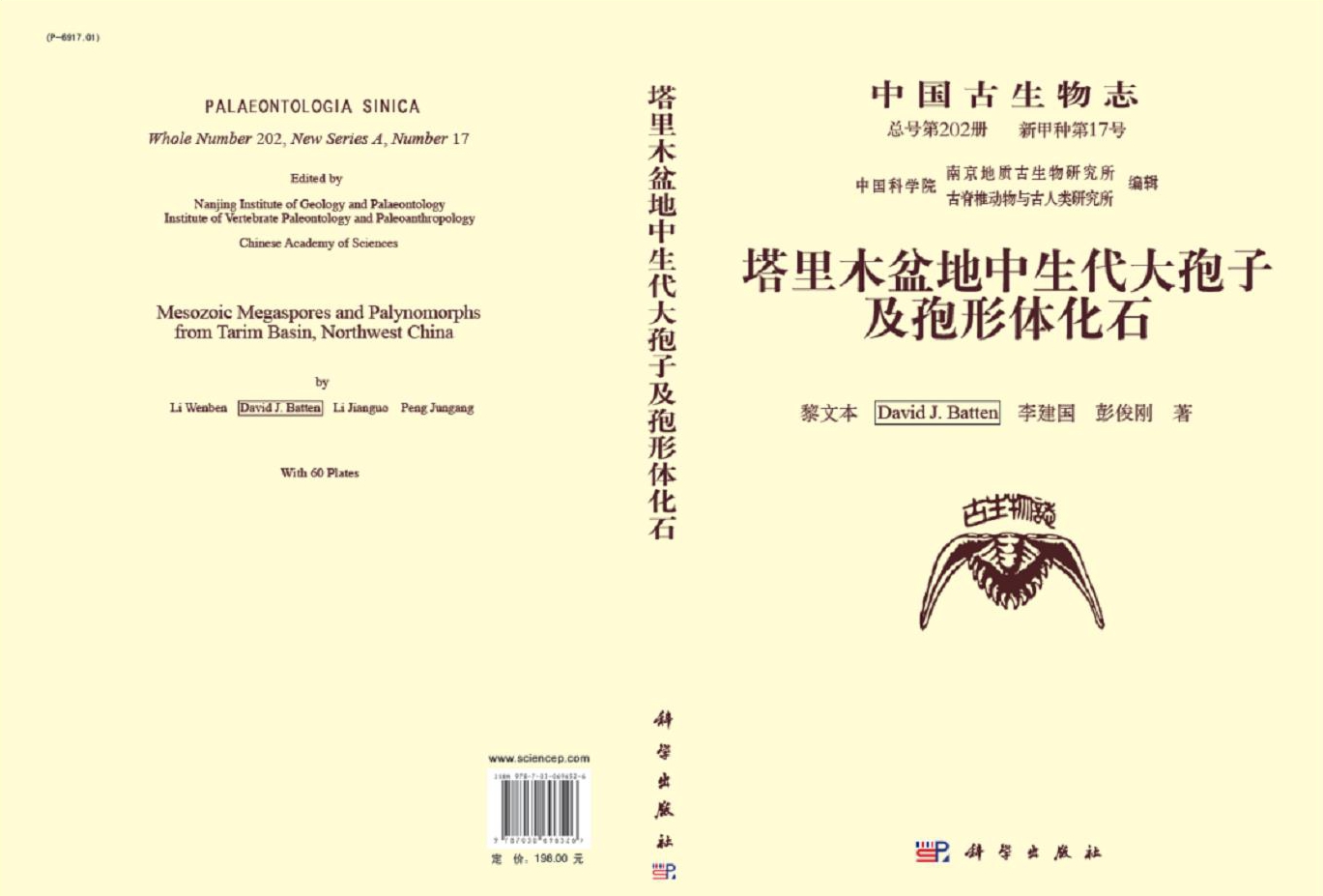 Cover of "Mesozoic Megaspores and Palynomorphs from Tarim Basin, Northwest China"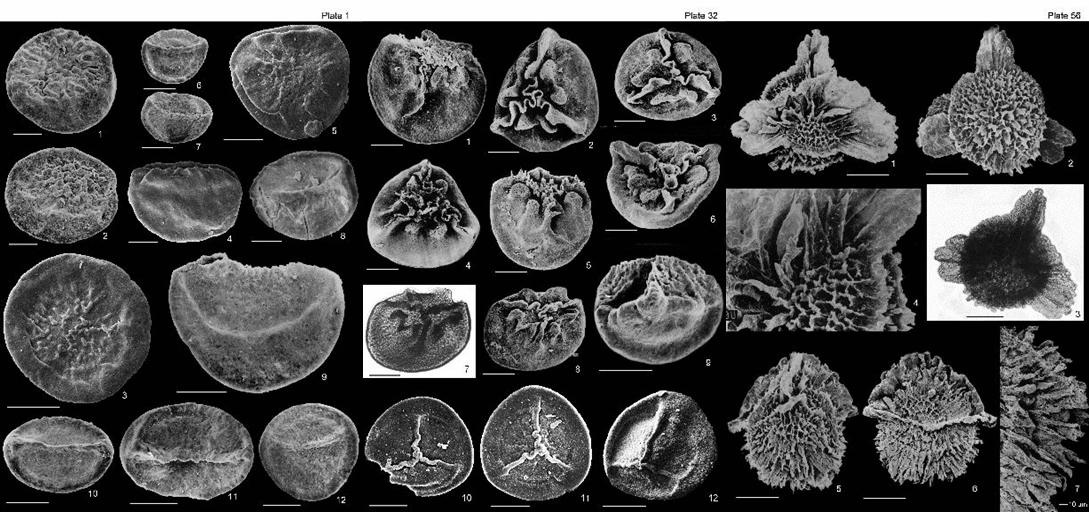 Fossil plates on the inside of this monograph
Contact:
LIU Yun, Propagandist
Email: yunliu@nigpas.ac.cn
Nanjing Institute of Geology and Palaeontology, Chinese Academy of Sciences
Nanjing, Jiangsu 210008, China