On November 25, Director YANG Qun and two delegates from Nanjing Institute of Geology and Palaeontology, Chinese Academy of Sciences (NIGPAS) were invited by the director and Academician Mikhail A. Fedonkin to visit the Geological Institute of Russian Academy of Sciences (GINRAS). During the meeting with friendly discussion, both directors introduced their current research aims and directions, and discussed possible future collaboration possibilities based on their capacity and research strength.
There are many potential opportunities for joint research in fields of common interest between the GINRAS and NIGPAS, and Academican Dr. Fedonkin expressed his interests in conducting joint work, joint field excursions, and writing research proposals for joint projects from both Chinese and Russian funding agencies with NIGPAS to promote and enhance the development of Sino-Russia research cooperation.
In addition, YANG Qun also visited the Lab of Phanerozoic Stratigraphy, Lab of Biostratigraphy and Paleogeography of Oceans at GINRAS and exchangeed research information with their scientists.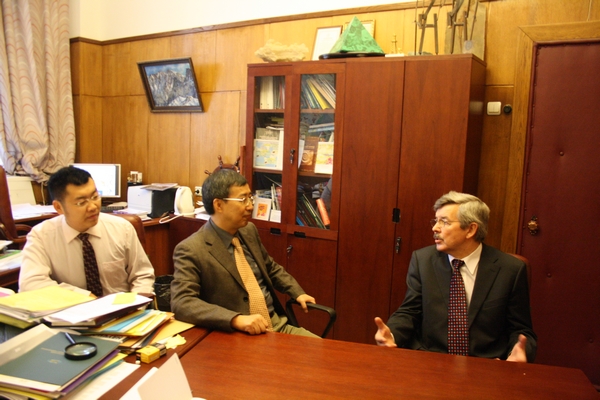 Meeting with Dr. Fedonkin, Academician and director of GINRAS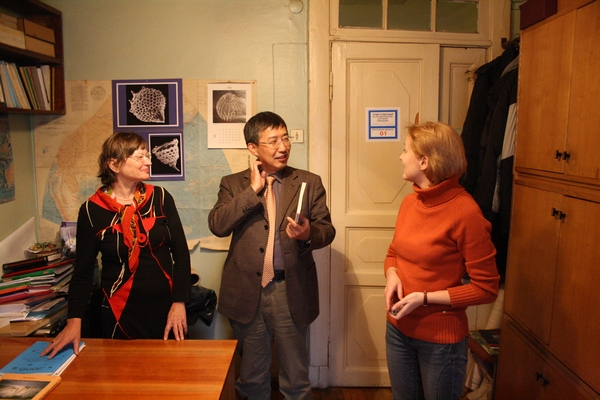 Meeting with scientists at the Lab of Biostratigraphy and Paleogeography of Oceans