Prof. Mike Stephenson, the Director of Science and Technology, British Geological Survey (BGS) visited Nanjing Institute of Geology and Palaeontology, Chinese Academy of Sciences (NIGPAS) in early May 2017.
During the visit, Prof. Mike Stephenson and Vice Director ZHAN Renbin from NIGPAS signed a Memorandum of Understanding between two parties, furthering the cooperation in the fields of research, education and training, knowledge exchange and technological development in the multidisciplinary areas of geoscience.
The British Geological Survey is a world-leading geological survey. It focuses on public-good science for government, and research to understand earth and environmental processes. It is the UK's premier provider of objective and authoritative geoscientific data, information and knowledge to help society to use its natural resources responsibly, manage environmental change and be resilient to environmental hazards.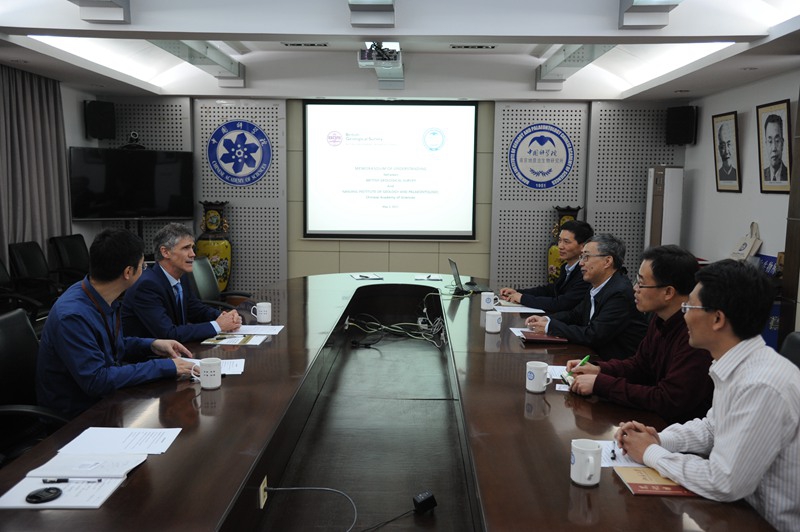 Talking with Director YANG Qun of NIGPAS et al.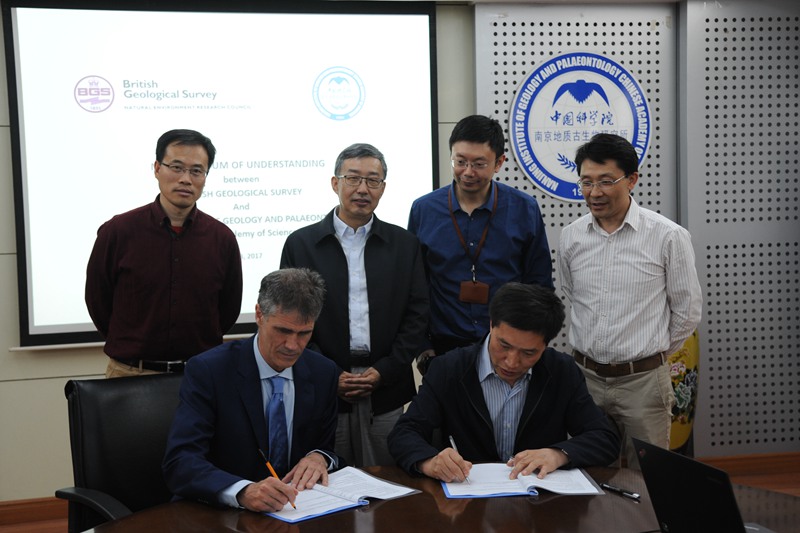 Signing the Memorandum of Understanding