Prof. Vivi Vajda, the head of Dept. of Palaeobiology, Swedish Museum of Natural History visited Nanjing Institute of Geology and Palaeontology, Chinese Academy of Sciences (NIGPAS) in May 2017.
During the visit, Prof. Vivi Vajda and Vice Director ZHAN Renbin from NIGPAS signed a Memorandum of Understanding between two parties.
China and Sweden have long ties in the field of palaeontology extending back to the very early 1920s. The two institutions have research staff, collections, and research facilities that are mutually beneficial to the work of both institutions. Under this MoU, NIGPAS and Swedish Museum of Natural History will strive to develop new and ongoing research collaboration within the fields of palaeobotany and invertebrate palaeontology through mutual research visits, joint fieldwork expeditions and exchange of PhD students.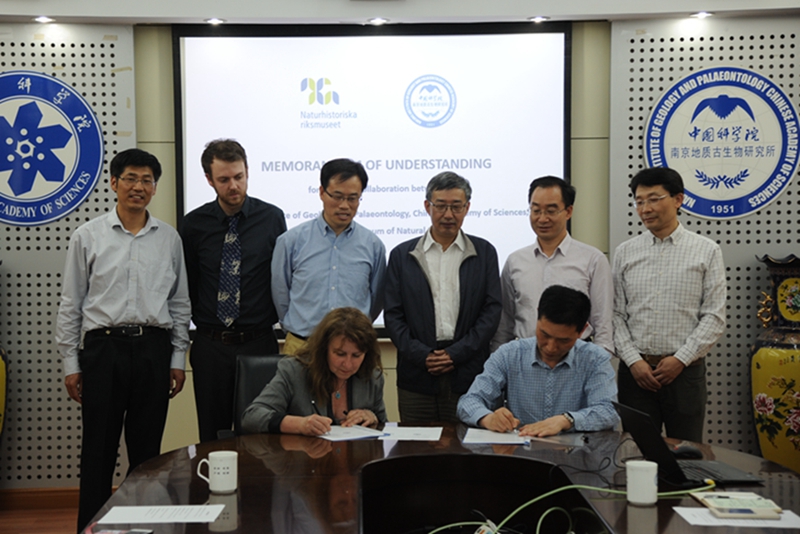 Signing the Memorandum of Understanding