NIGPAS actively joint various social resources to promote the scientific communication toward high-quality and high-level. On July 15, 2020, Jiangsu Science and Technology Press, Phoenix Publishing & Media Group and NIGPAS jointly established the "Phoenix-NIGPAS Joint Science Communication Center", and launched the first cooperation about multimedia course.
For the development of the cultural and creative industries, on August 26, 2020, Vision Geology Space and NIGPAS jointly signed a strategic cooperation framework agreement to establish the "NIGPAS-VGS Joint Cultural and Creative Industry Development Center".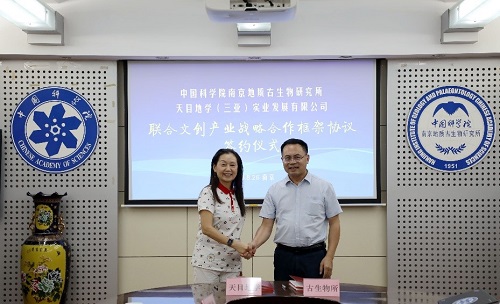 From September to October, 2020, The Beijing News "Through 200 Million Years" program recorded the Xizang scientific expedition of Nanjing Stratigraphy & Palaeontology research team from NIGPAS and Nanjing University, through 12 live broadcasts and 123 short videos. In the whole process, the video viewers reached 6.78 million, and the Weibo topic viewers were more than 30 million. Through these activities, the knowledge of stratigraphy & paleontology has been disseminated, and the science spirit of Qinghai-Xizang scientific research has also been demonstrated.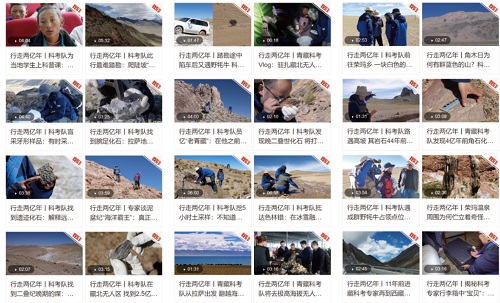 On September 25, 2020, the 2020 National Science Popularization Day in Jiangsu Province and the 13th Cross-Strait Science Popularization Forum were held in Nanjing. At the forum, Academician RONG Jiayu from NIGPAS gave a keynote speech entitled "Exploring the Mystery of Biological Evolution". He used wonderful fossil evidence to show the evolution process of life on Earth, to discuss the origin of life, the creation of life, and the great innovation, radiation and extinction of life, and to reveal the mystery of evolution.