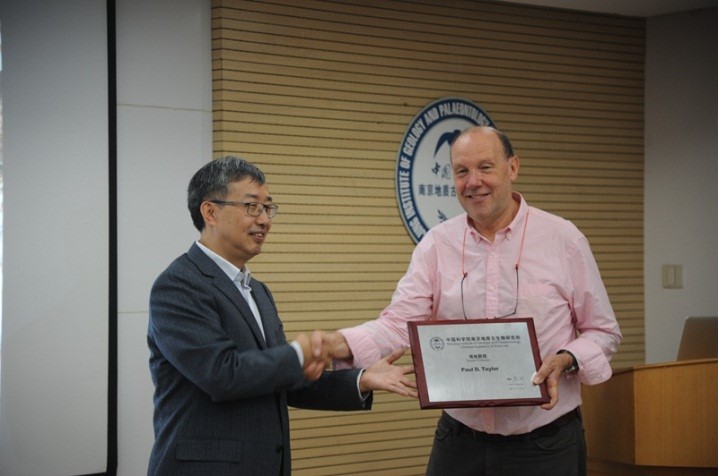 Prof. Paul Taylor from the Natural History Museum, London, UK was invited to give lectures on the oceanic paleoecology from 17th – 20th October. He was awarded the CAS visiting professorship when the lectures were finished, considering his contributions to adding more knowledge on the principles and methods of oceanic paleoecology, evolutionary ecology, etc. to the knowledge reservoir of the students in NIGPAS.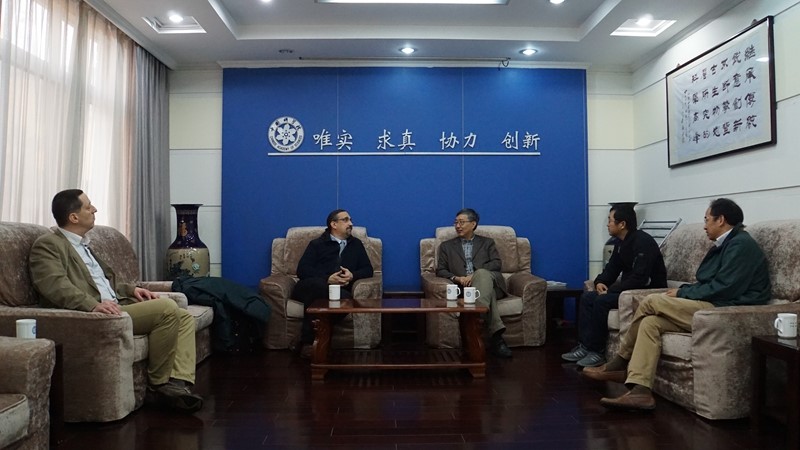 Prof. Arkadiusz Derkowski, the Vice-President of the Institute of Geological Sciences of the Polish Academy of Sciences (IGS, PAS), and his colleague, Associate-Prof. Piotr Krzywiec visited NIGPAS in early November 2016. On behalf of the Institute, Vice-President Derkowski signed a Memorandum of Understanding with NIGPAS, furthering the cooperation on the application of joint programs and graduate student training.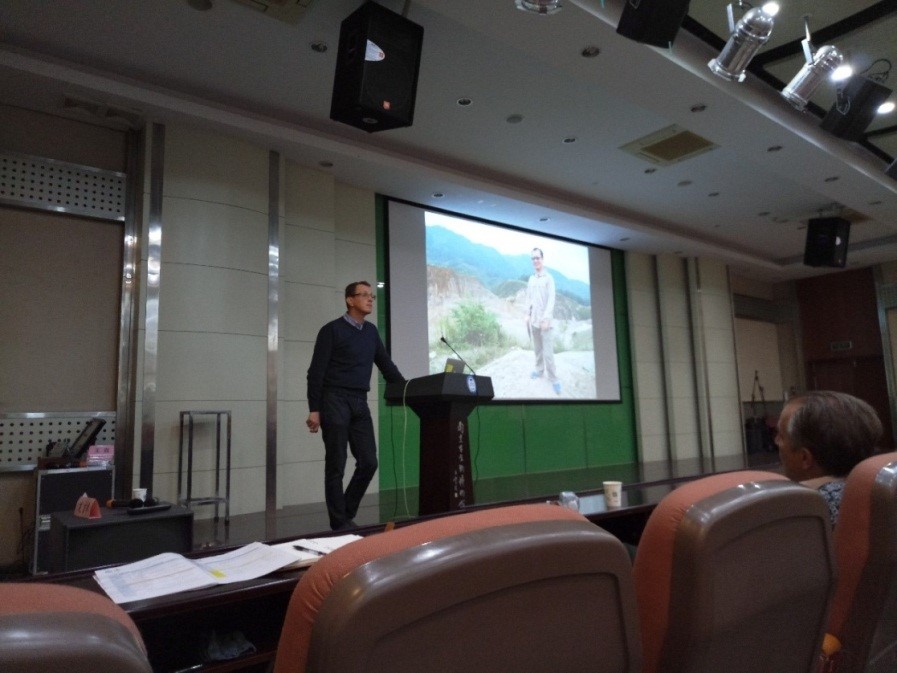 Prof. Philip Donoghue from University of Bristol, UK organised a workshop on new techniques in paleobiology in NIGP on 16th – 18th November. The workshop was run to convey the new paleobiological skills such as synchrotron X-ray microtomography, computed tomography, fossil-analysis software, the application of computed fluid dynamics, etc.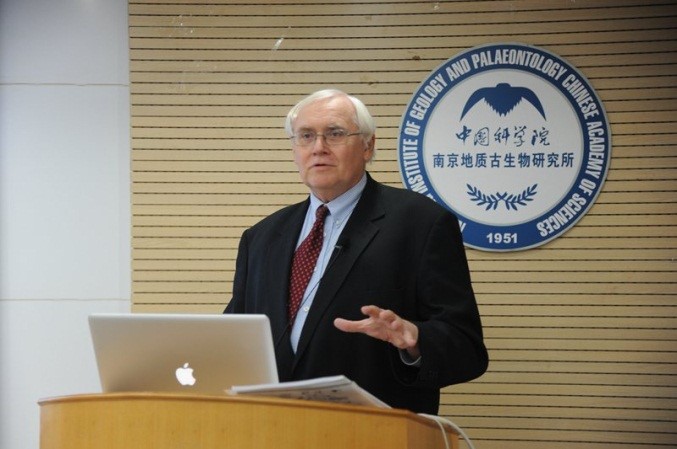 Prof. Carl Brett from the University of Cincinnati was invited to visit NIGP in November 2016 by Prof. ZHAN Renbin. He composed a short course focused on the taphonomy and sequence stratigraphy for graduate students and young researchers of NIGP and Nanjing University. During his visit, accompanied by Prof. ZHAN and his colleagues, Prof. Brett also went to central and southwestern China to visit some classical Lower Paleozoic sections.
The Emeritus Prof. David Ferguson from the University of Vienna visited NIGPAS in November 2016. A symposium was held by the Department of Paleobotany and Palynology to memorise the 25th anniversary since the cooperation of Dr. Ferguson and NIGPAS. He also joined a field excursion in Hainan Province accompanied by Dr. Mao Limi, studying the Mangrove Biota and some Eocene fossil localities.
.....CONTENTS OF PALAEONEWS NO.4.....