An Advertising Feature brochure was published in magazine Nature Volume 539, Number 7628 (10 November 2016) to spotlight on Nanjing as one of China's education epicenters to boost experimental reforms.
Nanjing Institute of Geology and Palaeontology, Chinese Academy of Sciences was among the colleges and institutions which were introduced in this brochure. The State Key Laboratory of Palaeobiology and Stratigraphy was praised for having "a galaxy of talented researchers" and taking "ground-breaking research at Nanjing".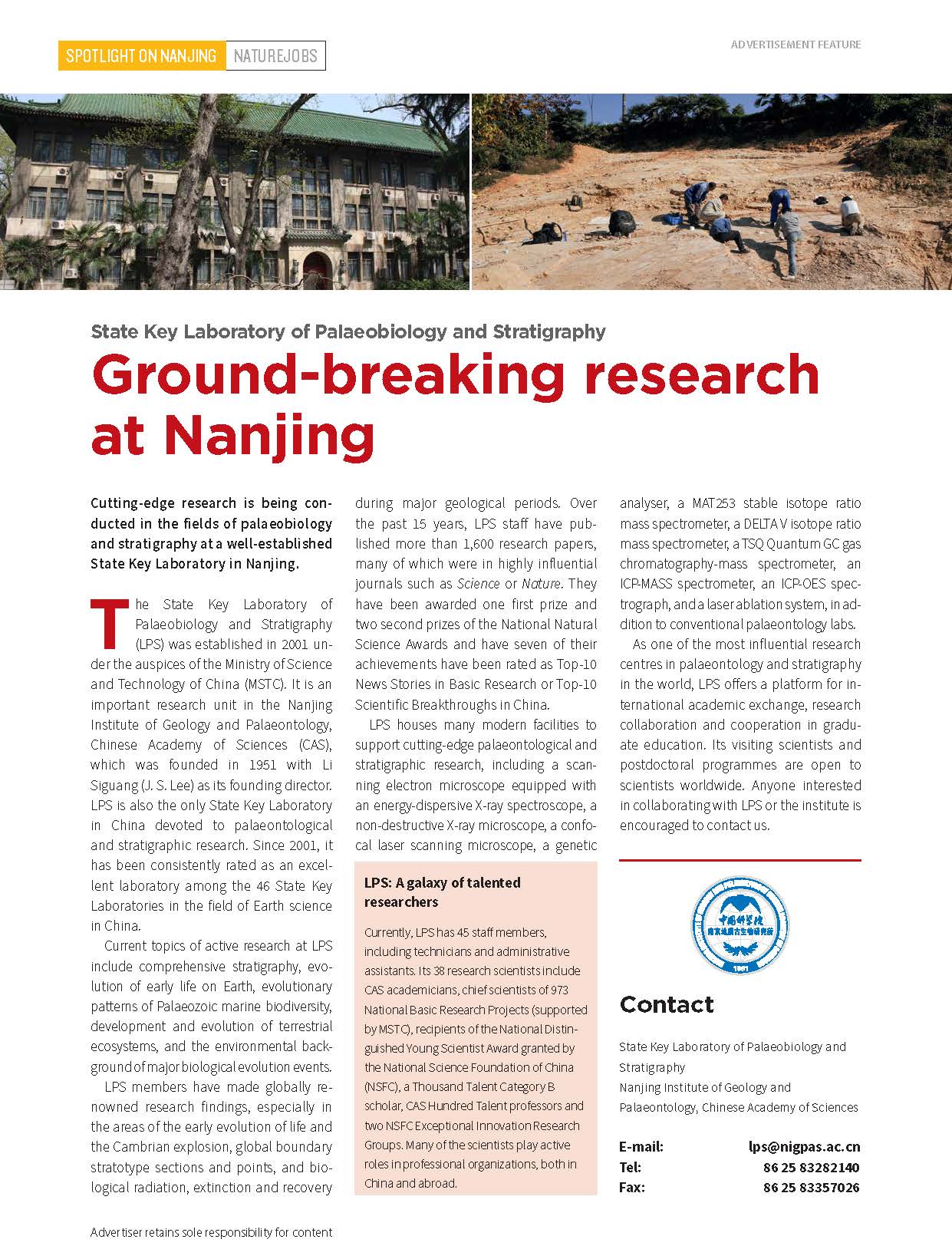 <https://www.natureasia.com/pdf/zh-cn/services/spotlight-on-nanjing/03.pdf>
.....CONTENTS OF PALAEONEWS NO.4.....