On November 12, the 2019 International Conference on the Cambrian Explosion hosted by NIGPAS was held in Chengjiang, China. The Chengjiang biota, at the critical interval of the Cambrian explosion, had been discovered for 35 years since 1984. The purpose of this international symposium was to commemorate the 35th anniversary of the discovery of the Chengjiang biota, to exchange the latest research progress of the Cambrian explosion and to discuss future investigations.

During October 11-17, 2019, the First International Symposium of IGCP 679 project "Cretaceous Geodynamics and Asian Paleoclimate" hosted by NIGPAS was held in Qingdao, China.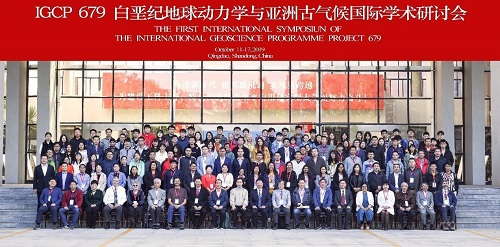 From July 29 to August 2, 2019, the 19th International Conference on the Carboniferous and Permian was held in Cologne, Germany. A total of 15 people from NIGPAS attended the meeting and all presented their latest research progresses in their own fields.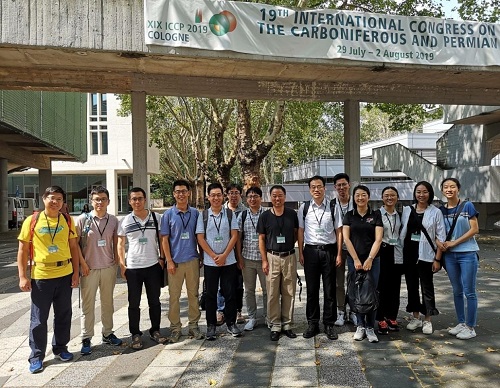 During July 25-31, 2019, the 20th annual meeting of the International Union for Quaternary Research (INQUA) was held at the Dublin Convention Center in Ireland. Prof. WANG Weiming and 5 colleagues from NIGPAS were among the delegates.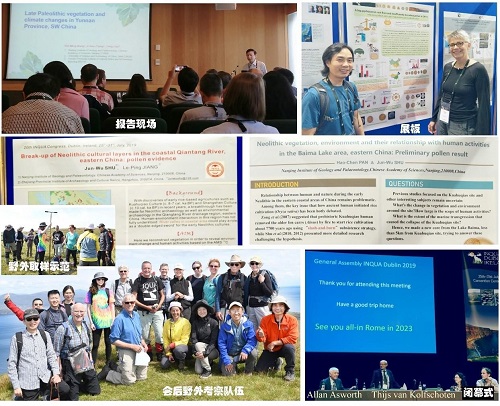 During July 19-22, 2019, the 13th International Ordovician Conference was held in Novosibirsk, Russia. Prof. ZHAN Renbin and 8 colleagues from NIGPAS attended the meeting. All of them reported their academic research results of their own fields and participated in the field excursions affiliated with the conference.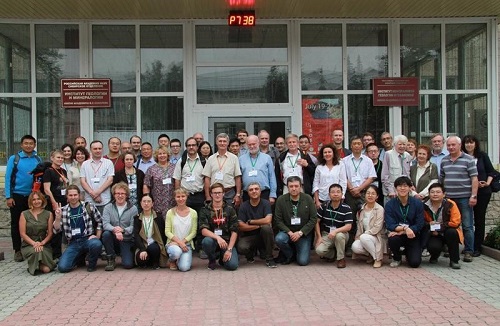 During July 2-5, 2019, the 3rd International Stratigraphic Congress was held in Milan, Italy. The theme of this meeting focuses on the progress of stratigraphic research from Precambrian to Holocene. More than 500 experts and scholars from all over the world participated in this grand event. A total of 10 people from NIGPAS attended this meeting and gave oral reports respectively to introduce the latest scientific research progresses in their own fields.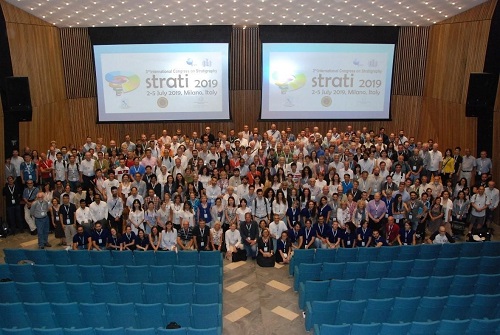 During June 23-27, 2019, the 11th North American Paleontological Convention was held at the University of California, Riverside, with more than 600 experts and scholars from 34 countries attending. Prof. PENG Shanchi and other 9 people from NIGPAS attended the meeting and gave oral presentations respectively, which were widely recognized and positively evaluated by international counterparts.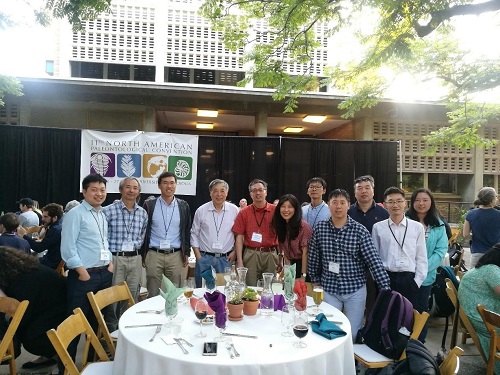 During April 7-13, 2019, the 8th International Conference on Ancient Insects, Arthropods and Amber was held in Santo Domingo, the capital of the Dominican Republic. Seven people from NIGPAS participated in the activities of the International Society of Palaeoentomology (ISP) and this conference. Prof. HUANG Diying from NIGPAS was selected as an honorary member of ISP and received a recognition award from ISP. Prof. WANG Bo from NIGPAS was elected as the new vice-president of ISP. Marina Hakim, a PhD student of NIGPAS, won the only award for the best exhibition board and the winning prize at the conference.