On December 12, 2019, Prof. Igor Eltsov and Prof. Nikolay Sennikov from Institute of Petroleum Geology and Geophysics (IPGG) of the Russian Academy of Sciences in Novosibirsk, eastern Russia paid a visit to NIGPAS. During their visit, Eltsov (director of IPGG) and Director ZHAN Renbin of NIGPAS signed a Memorandum of Understanding (MOU) between two institutes to establish a formal academic link.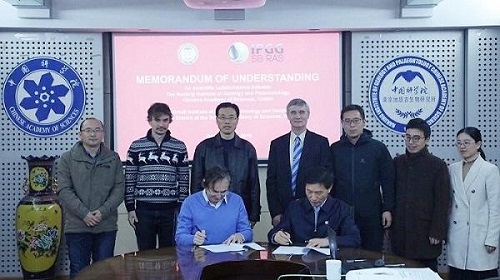 On November 19, 2019, the representatives of Mahasarakham University in Thailand and NIGPAS signed a MOU of cooperation in Beijing, to promote the future bilateral cooperation on research and education in the fields of mutual interest.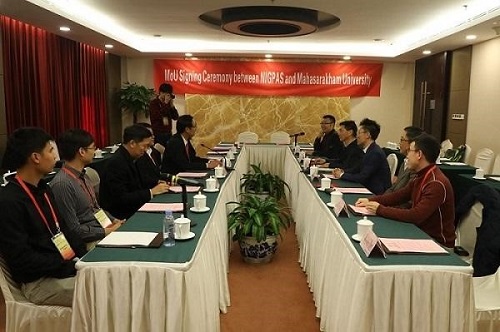 On March 1, 2019, NIGPAS and the Department of Geosciences, University of Durham signed an Agreement of Cultural, Educational and Scientific Cooperation under the witness of Prof. WANG Keqiang, the Secretary-General of the Chinese Academy of Sciences.